Yuen Method of Chinese Energetic Healing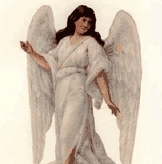 Even as a child, the idea of healing intrigued me.  As an adult, Edgar Cayce, Elizabeth Montgomery and Kathryn Kuhlman fascinated me more with the stories those who actually performed instantaneous healing.
Based on the promise that Jesus made, stating that we could do all the things He did and even greater things, I believed that healing was possible.  It was simply a matter of figuring out how to do it.
After years of searching and studying, becoming a Reiki Master and Jin Shin Jyutsu practitioner, I was led to Dr. Kam Yuen by a friend who had studied Reiki and Jin Shin Jyutsu with me.  Her experience was that Dr. Yuen's fifteen minute treatment on a stage in front of hundreds of people changed her from needing hip replacement surgery ( verified by x-rays) to complete freedom, flexibility and no pain.
A few months after that, I developed excruciating pain that nothing I knew how to do would relieve, so I called my friend and she did Yuen treatments on me.  Immediately I noticed a difference and knew that learning this method was the next step in my healing journey.
During the two years of taking classes and completing a Mastery Certification in February, 2004, I have personally witnessed miraculous healings at every level of existence and in nearly every aspect of the human condition.
Incredibly, Dr. Yuen, a 35th generation Shaolin priest, combined his knowledge of ancient Chinese energetics with chiropractic, quantum physics, structural engineering and martial arts, including Qi Gong and Tai Chi, as well as feng shui to create his own teachable, learnable, easy to apply technique of identifying root causes of illnesses and strengthening those root causes to return the body, mind and spirit to the normal state of perfect functioning.   The premise Yuen Energetics is based on is that the body's bio-computer is either weak or strong, on or off to any given issue.  Strengthening the weaknesses results in the normal flow of all connections, restoring health to the body.
Frequently the results are instantaneous, especially with pain issues.  Nearly any disease can be at worst minimized and at best eliminated using Dr. Yuen's technique.   He is the Chinese doctor Deepak Chopra references in one of his books as the man who can cure illnesses with a wave of his hand.
Yuen Energetics can be applied just as easily remotely as in person, because it requires no physical contact with the client.  All that is required is to intuitively identify the root causes, determine from which level of existence they originate, what is sustaining the illness and strengthening the energy back to its normal state.
Yuen Energetics is effective on physical, mental, emotional, spiritual, psychic and psychological illnesses or states of disease.