Axiatonal Grid Initiation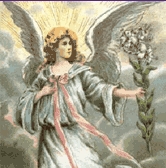 The Axiatonal Grid Initiation is based on the "Keys of Enoch." It is a way of using currently known meridians and obscure chakras to align one with the galactic forces to enable intergalactic communication.
The process involves an opening and a closing on the third day.
People have reported dramatic changes in terms of feeling more peaceful, more connected with the universe and in receiving guidance from higher sources.
It seems logical to me that this could be done remotely, using energetic techniques, but the only way I have ever personally done the initiation is in person.